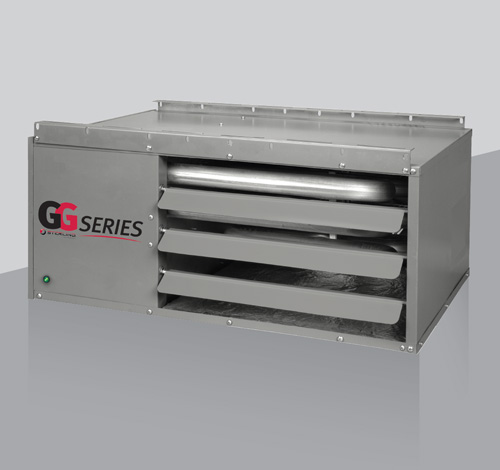 Take Back the Garage for Year-Round Use
When winter hits, there's one area that we often wish was warmer than it is; the garage. If you have a detached garage that houses your vehicles or workshop, you may want to consider looking at a garage heater. These can not only make the air in the building warmer and more comfortable, but it can actually help when it comes to warming up the car or truck in the morning. We offer a wide selection of electric and gas garage heating systems. GG Series gas-fired, low-profile garage unit heaters are both residential and commercial outbuilding certified (non-occupied spaces only) in seven configurations to suit every area. Quiet, thermostat-controlled and easily installed–they stay out of the way and let you keep working comfortably. Units are ready for standard or separate combustion all in one unit.
Click Here for GS Series Product Information.